10 november 2012 • Egied Simons: Heat Wave, GLOW 2012, Eindhoven
Invitation Glow: Forum in art and architecture, nov 10 - nov 17 Eindhoven 2012
GLOW 2012 'Façades & Faces' 10 - 17 november 2012
From November 10th till November 17th the seventh edition
of the GLOW light art festival takes place in the center of
Eindhoven. This year, the artists let their lightshine on the theme
'Façades & Faces'. Through both spectacular light projections as
understated lighting installations, the different faces of the city
of Eindhoven reveal themselves. Last year no less than 360,000
visitors from home and abroad visited the festival, which is free
of charge.
www.gloweindhoven.nl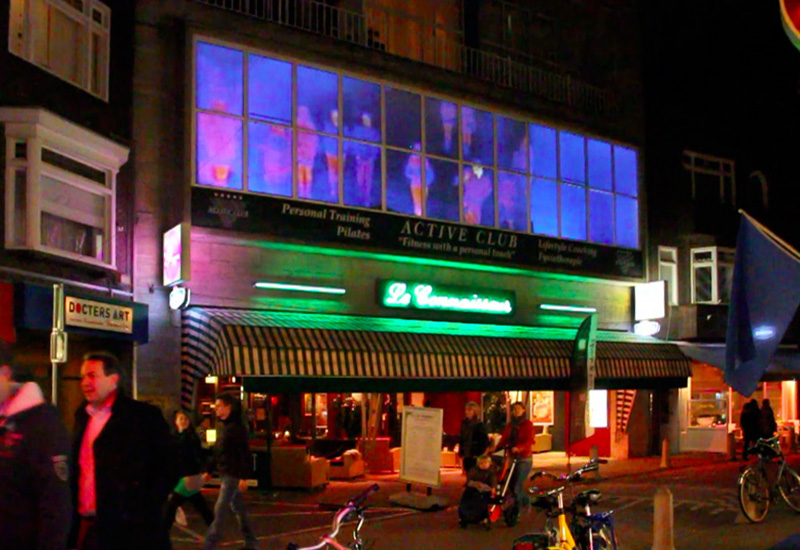 Egied Simons: Heat Wave, Kleine Berg, Eindhoven